[RMP 8.3.1]
Homing Method: ImprovedPOSITIVE_HOME_NEGATIVE_MOMENTUM
I'm testing various homing scenarios, and I've found that if I home "too fast" (a thoroughly subjective quantity), Axis::Home(...) throws an execption.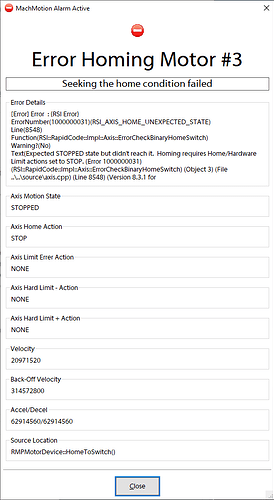 I'm homing to a custom config (an I/O on another network node). When the exception is thrown, I quickly get the state and actions and put them in the alarm (shown).
Curiously, the decel at the end of seeking-home looks extremely sharp. (Compare it to the nice-looking accel). Is the Axis::HomeDecelerationGet() used here? I guess not?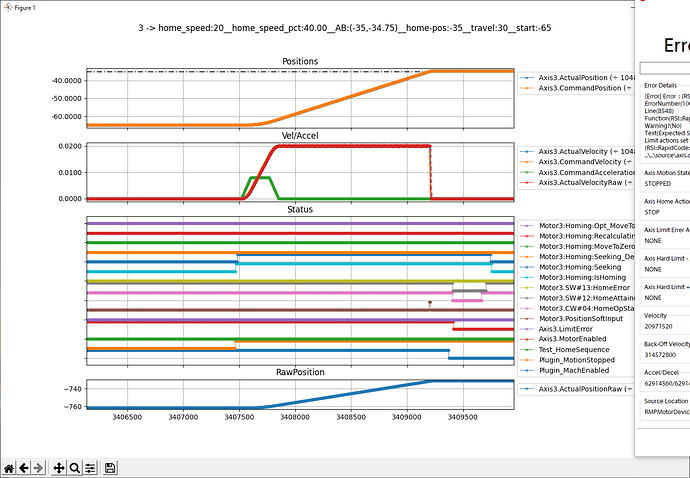 Can you tell me what's happening here? I can't tell that I've misconfigured something, and when I slow the home down, it doesn't complain like this.
If I zoom in to where the home input goes high, it looks like this: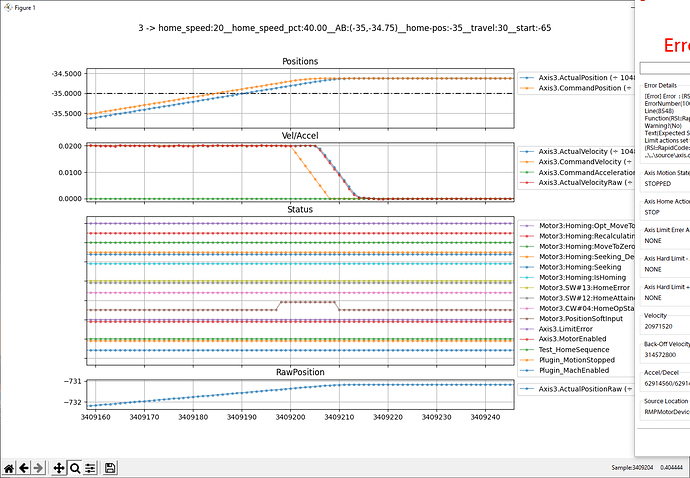 The (position) range when the input (labelled Motor3.PositionSoftInput, brownish color) is high is small (at this velocity). Would this cause a problem? I don't know how to interpret the error message in the exception.