Looking at a bright screen for a long time can be hard on the eyes. Therefore, we have added a Dark theme to our RapidCode API documentation.
Cache Issue
Since some of the files have changed you might notice that the new website's menu might look funky and something like this: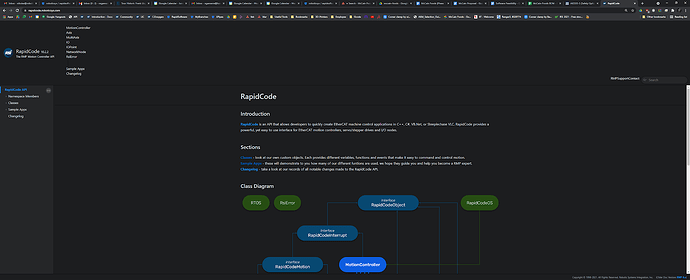 To fix this, clear your browser's rapidcode.roboticsys.com cache.
Theme Change
There is no button to change from the light theme to the dark theme or vice-versa. The theme will be linked to your OS system theme settings: