RMP: 10.3.6.0
Driver: Moons STF-06-EC
Hi,
I have encountered an issue regarding axis actual position not running.
It occur after i completed my drive based home, when i tried to move any motion profile (etc: jog) it will only shown the command position running, while the actual position remain zero.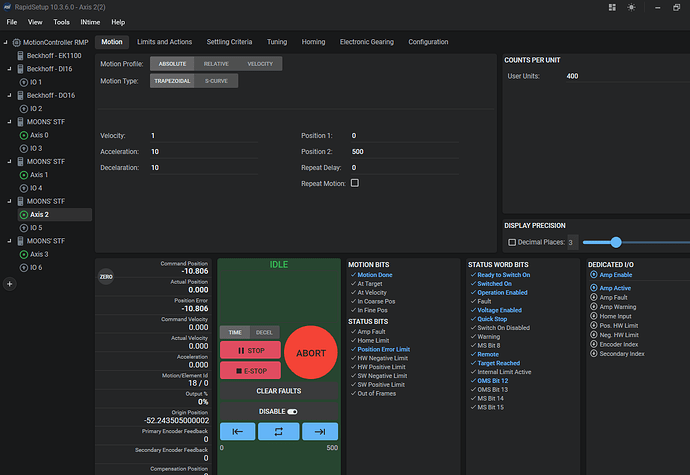 I have checked the configuration to be set to CSP and parameter have been keyin correctly.
Any recommeded solution/ advice in solving this problem will be appreciated.
Thanks.