[RMP 8.3.1] [INtime 6.3.18110.7]
I'm getting an error when I attempt to do anything with RMP, including starting RapidSetup.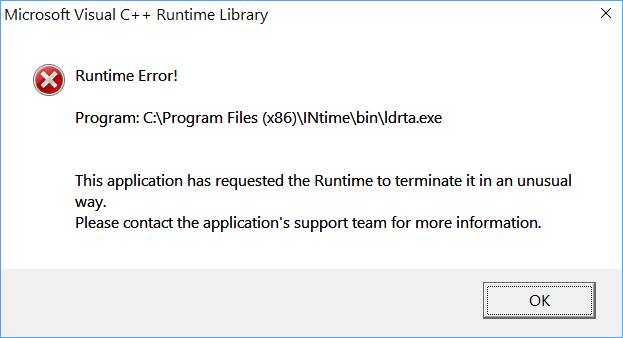 This just started happening on an outgoing (customer) machine.
The machine's been running fine for weeks, including RMP and my application.

I've got other machines at the same software level that run fine.

I don't recall making any INtime-level changes.
RMP hasn't changed except for config files.

I don't see any corrupt files.

My app has changed a lot, but it's crashing outside the app, too.
I reinstalled INtime with no net change.
I unzipped a pristine RMP distribution, copied in the license file, and it behaved the same way.
Are there common problems that this is a symptom of?