[RMP 10.3.4]
Consider this scenario.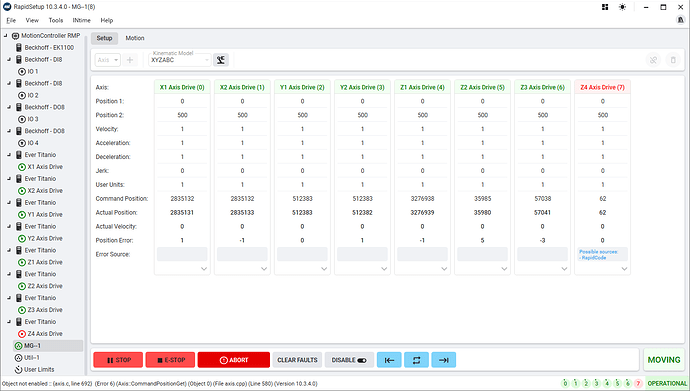 The multi axis has 8 axes in it. It is enabled. All but 1 of the axes within it are enabled. Axis 7 is disabled.
Should this ever be possible? I was under the assumption that as soon as any dependent axis in the multi axis was disabled, it would propagate to the other axes.
On this machine, it stayed like this for 10-20 seconds before something else caused the multi axis to disable.
I would have expected such a quick response from the multi axis—propagating the fault to the other axes—that I wouldn't have been able to take a screen shot.
Are there scenarios in which the propagation shouldn't happen?