We generally use the zip archive of RMP. I "upgraded" (replaced the RSI directory) a customer from 8.x to 10.4.3, and when I try to start RapidSetup, Windows complains.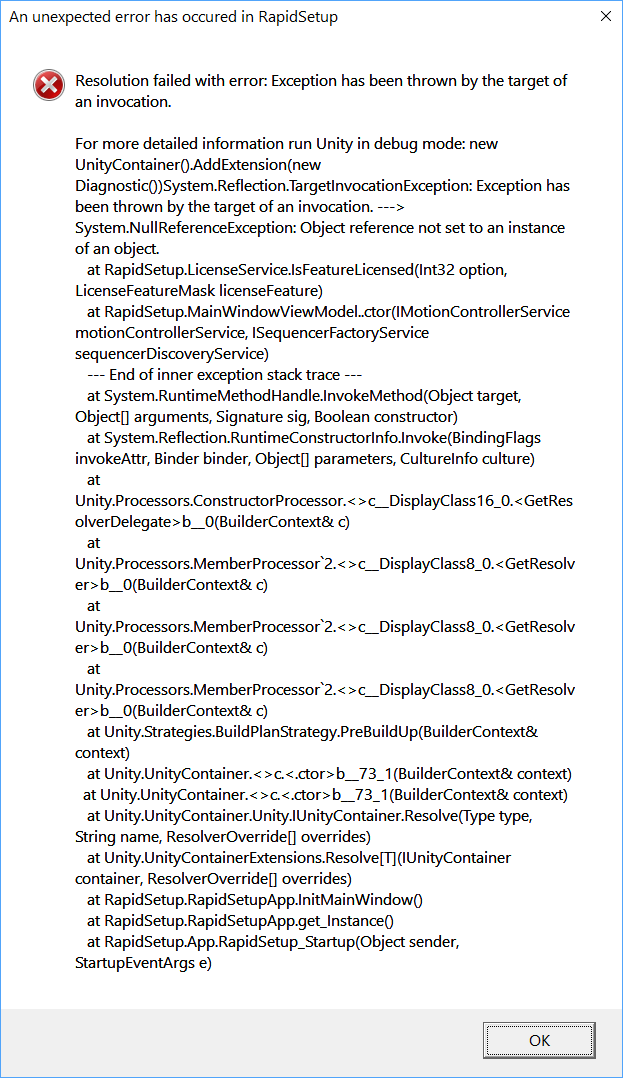 If I install the 10.4.3 MSI, then any attempt to start RapidSetup works (from any location). If I uninstall RapidSetup (via MSI), then attempting to invoke RapidSetup from the "updated" directory (not the MSI install target), fails with the same error.
This seems like a missing software dependency, but I can't tell from the error info. What did the MSI do/undo that made a difference?